The Voice of Northeast Community College
Hang on for a minute...we're trying to find some more stories you might like.
Have you ever wondered who is behind the mic at a  radio station, or the voice of a college game? Or have you ever thought about broadcasting or becoming a sports analyst? Northeast Community College offers a wide variety of programs that specialize in these very things.
Many students have had the pleasure of visiting the broadcasting department, but not many know what goes on behind the scenes at a live basketball game. Instructor, Brian Anderson, often Master Control Operator, takes the time to show his students the extensive equipment and how important the control room is.  Anderson controls the online viewing and is able to keep track of the audience and the games to make sure that the experience is as professional as possible. The broadcast facilities, located in The Cox Activity Center, are the distribution point for all the games broadcast by the college. This is how the audience is able to view the games via cable and streaming over the internet.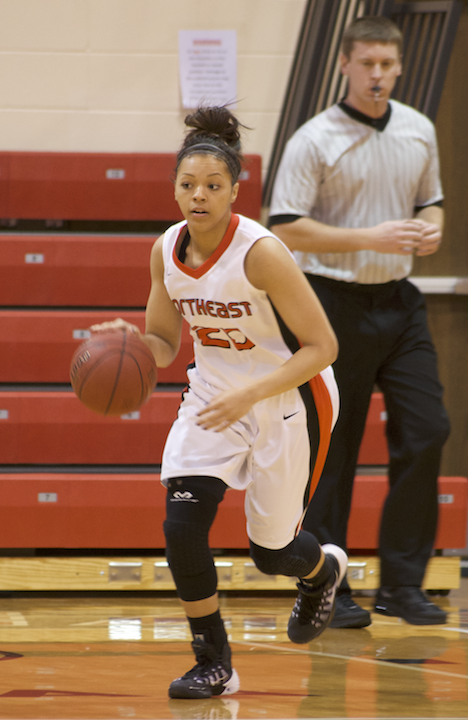 The game is recorded by several cameras including stationary and floor cameras. The camera operators are moving  just as much as the balls is. Also, some of the camera operators are in the crows nest, recording the game from above the bleachers. This is also where the play-by-play announcer is located. All the camera work, audio and announcing is done by the students of the broadcasting department.
Several students take turns announcing at the games, including Dylan Strohl-Yeomans, Joe Lose, and others. These announcers bring excitement to the games for people who are unable to attend.
If you are ever in The Cox Activities Center or have an interest in broadcasting  email Brian Anderson at [email protected] More information is available at the admissions office in the College Welcome Center. There is a wide range of opportunities that the broadcasting facilities can provide.