Northeast Community College And Bellevue University Sign Partnership Agreement
Hang on for a minute...we're trying to find some more stories you might like.
NORFOLK – Northeast Nebraska residents will soon have the opportunity to take additional college level courses through a new articulation agreement between Northeast Community College and Bellevue University.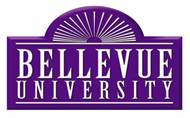 The presidents of the two institutions signed a Memorandum of Understanding (MOU) Tuesday on Northeast's campus in Norfolk that will allow Bellevue University to offer upper level undergraduate and graduate level courses and programs for constituents in the Northeast Community College service area with a primary focus on non-traditional working adults.
"It is with great pleasure that I share the news about our newest partner, Bellevue University," said Dr. Michael Chipps, Northeast president. "We are delighted to expand educational opportunities for residents in our 20 county service area. They will have additional choices for aligning associate degrees with bachelors and masters degrees through Wayne State College, the University of Nebraska Medical Center, and now Bellevue University," he said. "Each of our partner senior institutions offer several types of programs as well as different methods for completing them, which appeals to many sectors of our public.  This is an exciting day for our colleges and for the residents of Northeast Nebraska."
Dr. Mary Hawkins, president of Bellevue University, is looking forward to partnering with Northeast. "I have worked for many years with Dr. Chipps and I know he understands that Bellevue University works from a collaborative model, which will greatly benefit people in the Northeast service area and the higher education institutions that work so hard to serve them.  Dr. Chipps and I believe in partnerships. And I am certain this collaboration will work well with Northeast and Wayne State College, as well as strengthen ties to business and industry in Northeast's service area."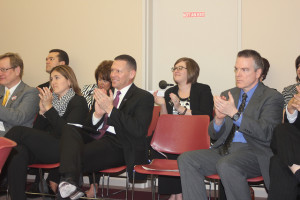 Under terms of the MOU, Bellevue University will hire a full-time coordinator this spring to build programming needs to be offered in the Northeast region. The coordinator will have an office on Northeast Community College's campus in Norfolk and at Northeast's new extended campus in O'Neill. Bellevue University programs and services will also be made available at Northeast Community College's Extended Campus in West Point. In addition, Northeast will provide lecture, laboratory, and distance learning classroom space for Bellevue University's upper level undergraduate and graduate credit courses.
"We are prepared to offer residential (in-class) undergraduate degree completion programs that allow Northeast Community College associates degree holders a transfer option that allows them to complete  bachelors or masters' degrees while remaining in their community," said Matthew Davis, vice president at Bellevue University. "These degree completion programs are also matched to meet the needs of the Northeast Community College Extended Campus in O'Neill."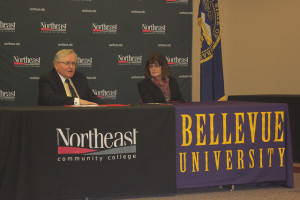 Bellevue University will offer several undergraduate degrees through the partnership. This includes programs such as sustainability management, investigations, advance manufacturing, business analytics, cybersecurity, IT (Information Technology) operations management, project management, graphic design, game studies, adult education, supply chain and logistics management.
John Blaylock, vice president of educational services at Northeast Community College, said Bellevue University understands the students who attend a community college. "Transferability from Northeast to Bellevue University will be greatly enhanced by having a local representative in the region to serve students.  Additionally, for the working adult, the opportunities to complete a bachelor's degree will now be available locally and in the western regions of our Northeast service area," he said.
"The agreement with Bellevue University is a wonderful opportunity for not just Northeast Community College, but for the people we serve," Chipps said. "This collaborative venture will allow Northeast and Bellevue to work as a team, combine our resources and open yet another door for students to pursue additional higher education opportunities."
Established by the Nebraska Legislature in 1973 as a comprehensive community college offering vocational/technical, liberal arts college transfer, and continuing education, Northeast Community College is an accredited two-year college serving 20-counties in Northeast and North Central Nebraska. In addition to its main campus in Norfolk, Northeast Community College has extended campuses in O'Neill, West Point, and at the College Center in South Sioux City.
Bellevue University, founded in 1966, is a private, non-profit, regionally accredited institution with its main campus in Bellevue, NE. It serves more than 16,000 students annually at nine locations in three states, as well as through its on-line learning platform.