Visiting Writers Series Welcomes Author Fred Arroyo
Author Fred Arroyo will read his works this Thursday, February 20th at 7 p.m. in Hawks Landing in the Northeast Student Center.
Arroyo is the author of Western Avenue and Other Fictions (University of Arizona Press, 2012),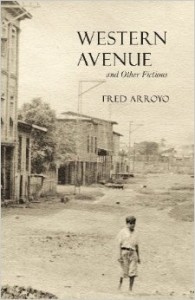 as well as the novel The Region of Lost Names (University of Arizona Press, 2008). Arroyo was named one of the Top Ten New Latino Authors to Watch (and Read) in 2009 by LatinoStories.com. He is also a recipient of an Individual Artist grant from the Indiana Arts Commission.
Arroyo has published fiction, poetry, and essays, various literary journals, and the anthologies The Colors of Nature (Milkweed 2011) and Camino del Sol: Fifteen Years of Latina and Latino Writing(University of Arizona Press, 2010).
He is currently completing a book of essays in which he lyrically meditates on work, reading and writing, and migration and place – sources of creativity arising from his life and work in the Midwest, growing up bilingual on the East Coast and then being caught between urban and rural worlds. He is also working on a novel set primarily in the Caribbean.
Arroyo lives in Vermillion, SD, where he is an assistant professor of English at the University of South Dakota (USD). He teaches fiction and creative nonfiction in the MA/PhD Program in Creative Writing, as well as in the undergraduate program at (USD).
The Visiting Writers Series is sponsored by the Northeast Community College English Department. All events are free and open to the public. For further information contact Bonnie Johnson-Bartee, coordinator, at (402) 844-7673.