Coming Soon: Ask Angela Commercial
Friday we started filming the commercial for Ask Angela, our very first Viewpoint promo. The filming took place in the Broadcasting department in the Cox Activity Center here on campus.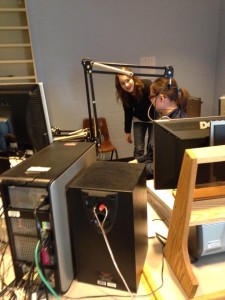 The Viewpoint would like to thank everyone who contributed to make this commercial a reality. This has been a project we have been working on for a very long time and we are very excited to see everyone's hard work come to fruition.
Special thanks to the following individuals:
Matt Zuch – Producer/Director
Birdy BreOnna Schneck- Actress
Jackson Miller- Actor
Angela Richart- Actress/ Script Writer
Brian Koch- Actor
Dylan Strohl-Yeomans – Announcer