Student Center Hangouts at Northeast
Lizz Cornett, Whitney Tyrrell, Angela Richart, Photographer - Jada Brown
November 22, 2013
In the heart of the Northeast Campus is a place where students can study, relax, hang out with friends and eat food. The Northeast Community College Student Center is home to the cafeteria, the campus bookstore, Hawks Landing, and Hawks Hangout.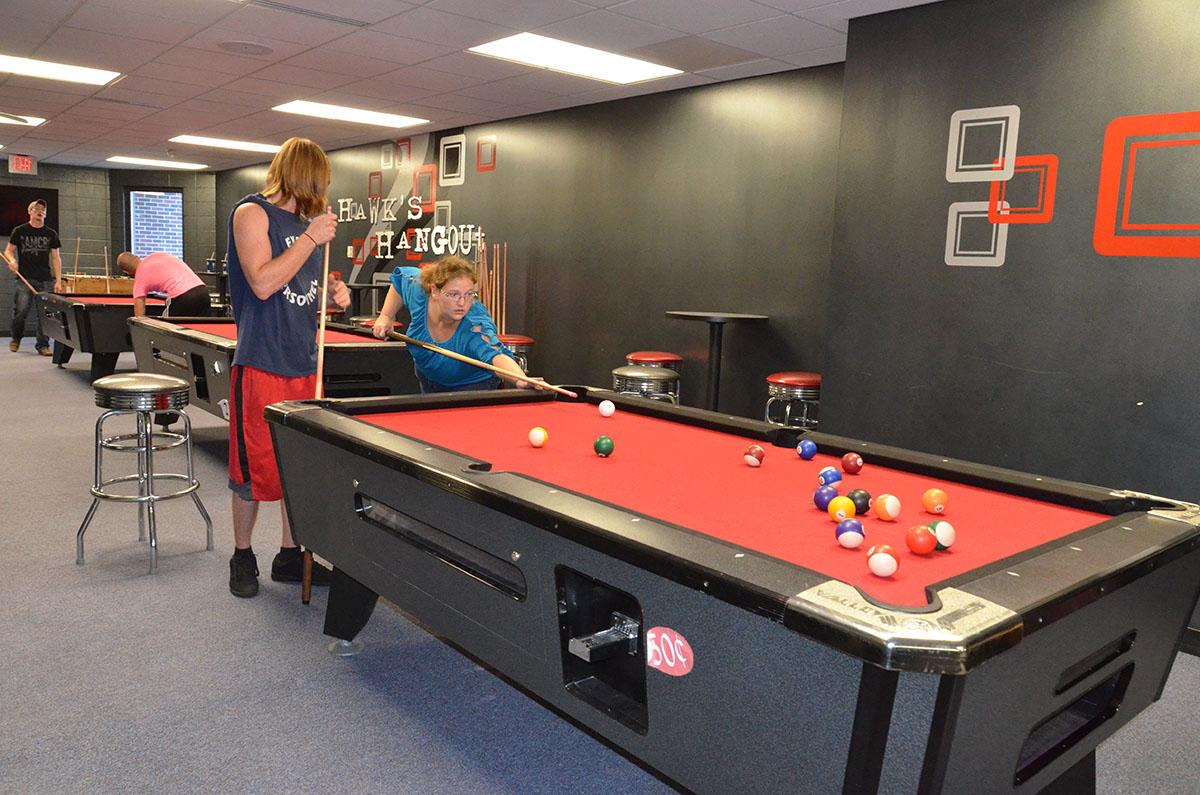 The campus bookstore is where you'll find all the books you'll need for your classes. The staff is friendly and inviting, always willing to help you find what you need. There are also a variety of school supplies, so you'll never have to go without pencils and paper again. If you're interested in Northeast apparel, you'll find that there as well.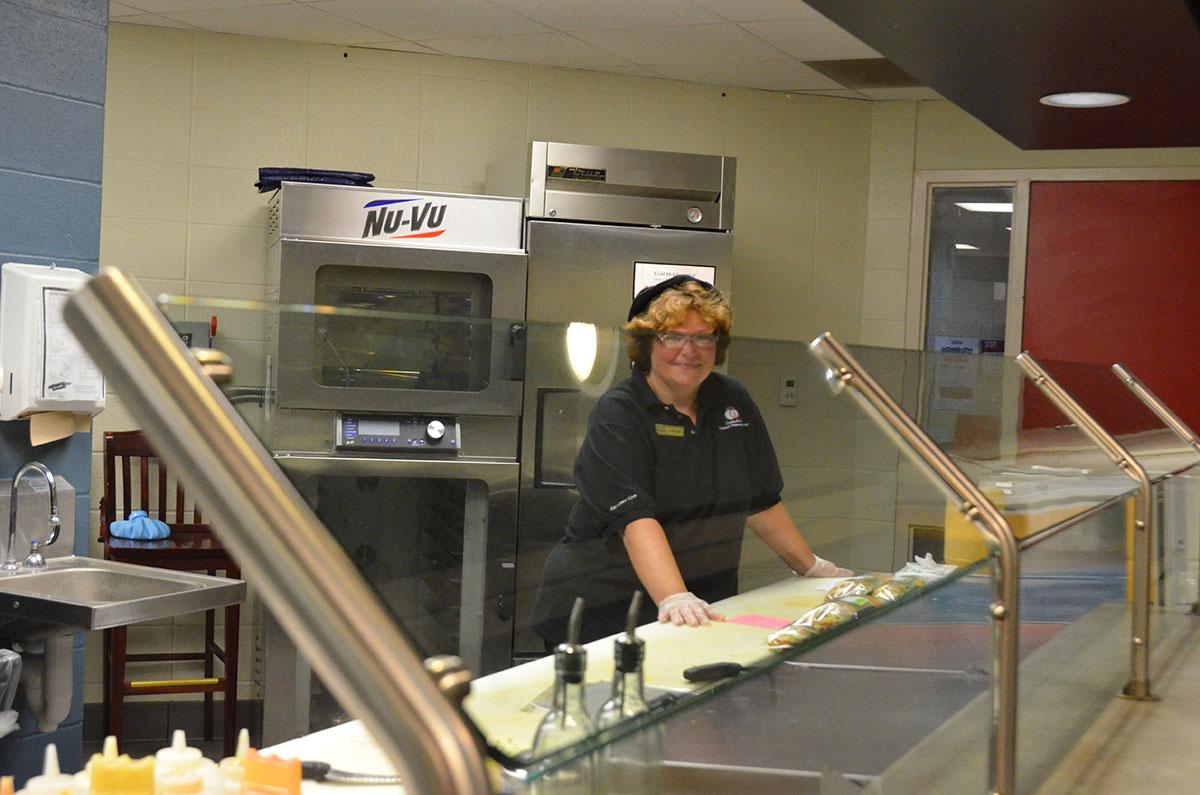 Food. This crosses a lot of college student's minds daily. So on Northeast's campus where should a person go if they don't have a meal plan? Hawk's Landing! You can get wraps, salads, burgers, fries and more. The workers are friendly and it's good quality food. I myself have tried plenty of the food there and it's great. You get a wide variety and a lot of the choices are healthy. So hit up the Hawk's Landing for some good quality food!
Hawks Hangout is a place on campus to let loose before, in between, and after classes, featuring three pool tables, a boat racing game, a ping pong table, a sound system, and two flat screen televisions. Walking into a place where everyone knows everyone and are friends with each other can be intimidating but if you open up people will talk. Ask someone to play a game of pool and if you are not that good, people will teach you to become better. Editor in Chief, Elizabeth Cornett, started going in there last year and was shy at first so going in there was nerve racking for her but once people started to introduce themselves and she recognized people, things became easier. Elizabeth says, "I have gained so many friends and my pool skills are way better."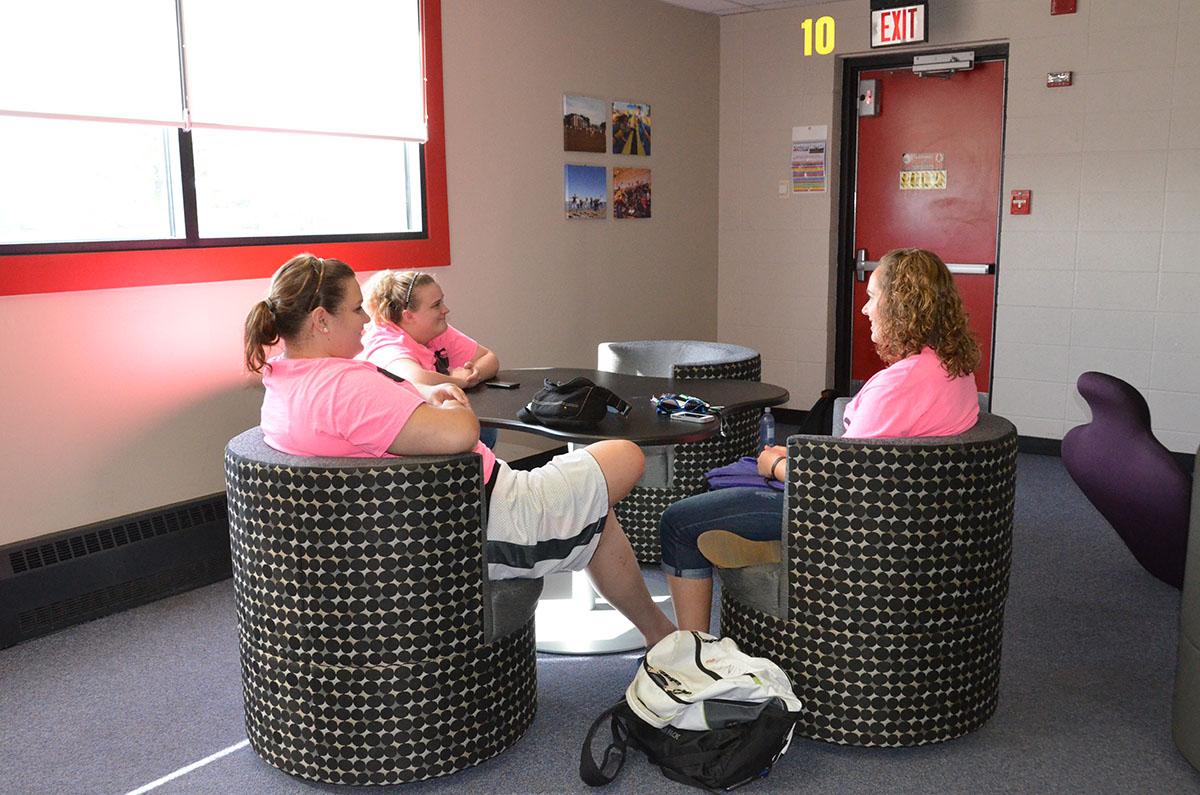 If you are ever bored on campus or are looking for a place to do your homework, head to the student center. There is always someone to hangout with or something to do.