Northeast Community College's Oesligle and Miller Earn Honors from NCCA
Hang on for a minute...we're trying to find some more stories you might like.
NORFOLK – A member of the Northeast Community College board of governors and member of the Northeast faculty have earned distinguished honors from the Nebraska Community College Association (NCCA).
Dr. Don Oesligle of Tilden was presented with the NCCA's 2012 Governor's Award while accounting instructor Linda Miller was presented with the organization's 2012 Faculty Award at the NCCA's recent annual meeting in Norfolk.  The awards are presented annually to one board member and one faculty member from five of the state's community college areas.
In his nomination letter to the NCCA, Dr. Michael Chipps, president of Northeast Community College, said "With bachelors, masters and doctorate degrees, Dr. Oesligle brings his knowledge of education and the educational process to every Northeast Community College Board of Governors and Nebraska Community College Association function."
Oesligle has extensive experience as a researcher, trainer, Peace Corps volunteer, manager, agri-businessman, and farmer. His international experience as a volunteer and instructor/program developer in South America, central and eastern Europe, Panama and Afghanistan give him first-hand global experiences.
He has served as chairman of the Northeast board and has held many other offices as well. In addition, Oesligle has served on the NCCA board for many years, serving as president last year.
Miller has been described as instructor who students never forget. "She shows them that she cares deeply about their success and challenges them to do their best while integrating new teaching methods and using different approaches in her classes to accommodate different learning styles,"
said Dr. Chipps.  "She is an integral part of the early adopters program, which is geared to explore new teaching and learning technologies through Northeast's Transforming Teaching and Learning priority."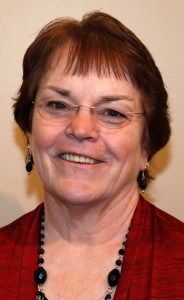 Through her involvement and leadership in several organizations and committees, Miller is always willing to offer presentations on ways to improve teaching and learning through the use of technology and team‐based learning. In addition, she has worked on curriculum development and articulation agreements with four‐year institutions on behalf of the state's community colleges.
"It is indeed an honor to have two representatives of Northeast Community College recognized on a statewide level," said Dr. Chipps. "This isn't only a recognition for Don and Linda, but for the college's board, faculty, staff and students as well."
Bruce Dowse, dean of outreach and training at Mid-Plains Community College, received this year's outstanding administrator award from the NCCA.